A head-turning digital signage is nothing without the right software to manage it.
You've got amazing content ready to captivate your customers but where do you actually start? What's the best way to manage and update all your content onto your digital signage screen without having to resort to the old-fashioned USB stick?
There are 2 software options with our digital signage screens:
Philips CMND
Fusion Signage
We get asked a lot about these two options so without further ado, here's a handy guide that explains what they can do as well as their plus sides and limitations to help you choose the right software.

What They Are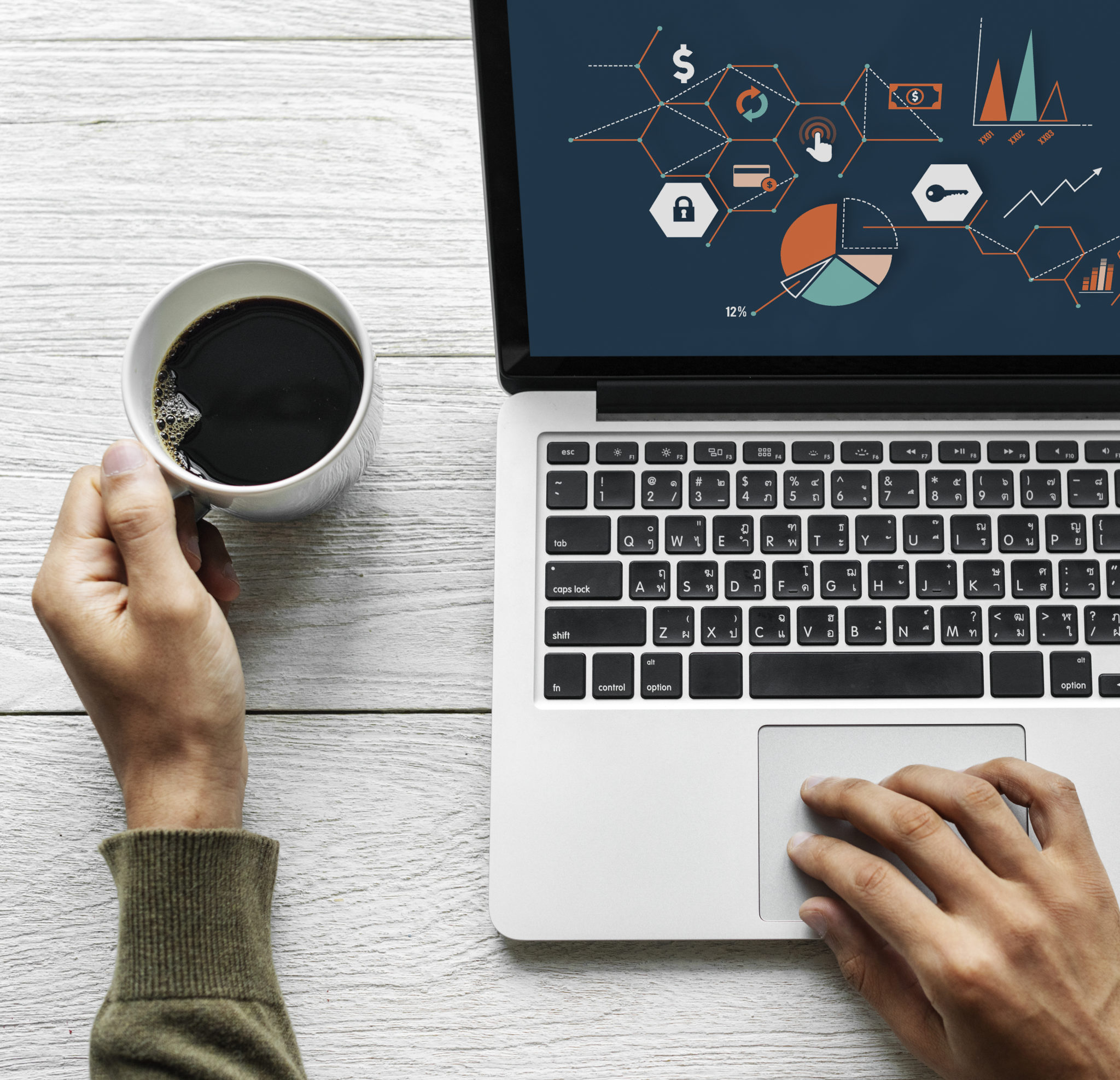 The Philips Command and Fusion Signage are both CMS (content management system) software designed to help you control and manage what you display on your digital signage screens.
They both allow you to:
Upload media files and images

Create playlists and schedules

Control several screens from one computer
They both use a web-based interface that isn't compatible with Internet Explorer so you will need Mozilla Firefox or Google Chrome to run them.

Philips CMND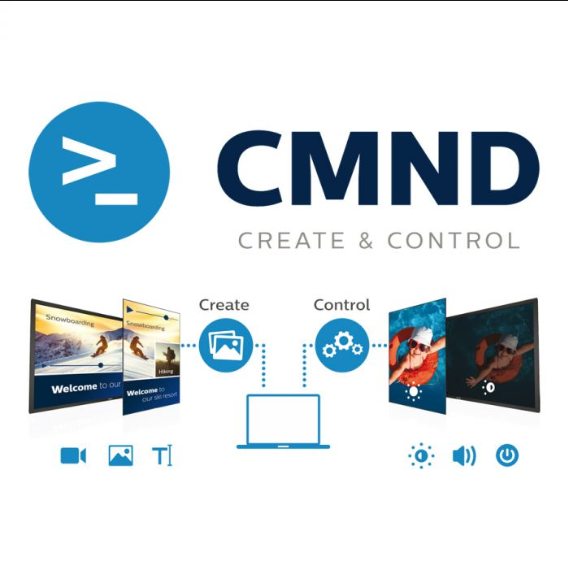 Pros
It's free! All of our Philips digital signage screens come built-in with Philips CMND.

Philips CMND has its own tool to give you some control on how to display your content. Using an intuitive drag and drop interface, you can add a dash of creativity to your content like adding scrolling text above an image or running a video alongside a static image.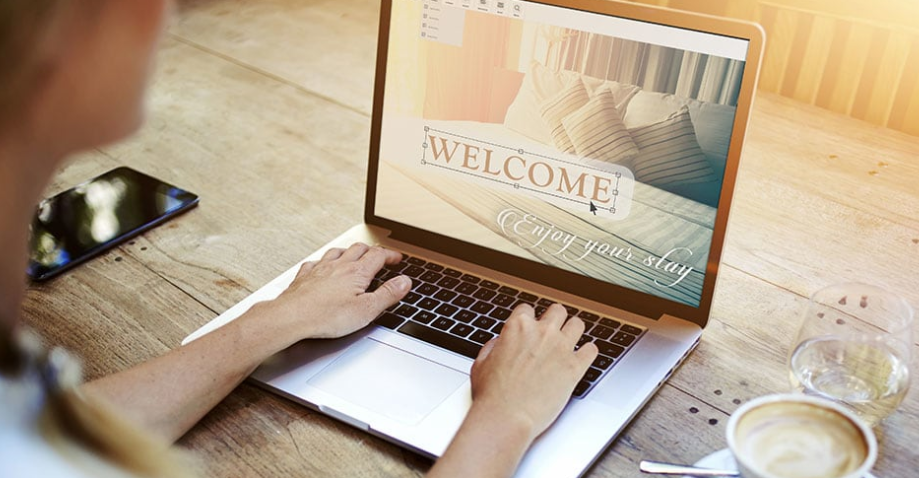 Limitations
Accessibility is limited. The software can only be installed on ONE computer that's within the same network as the screens. This means you won't be able to access the screens remotely from another network.

There is a workaround which involves setting up remote access to the computer that has CMND software installed. However, this can be a little tricky if you're not the most tech-savvy.
Fusion Signage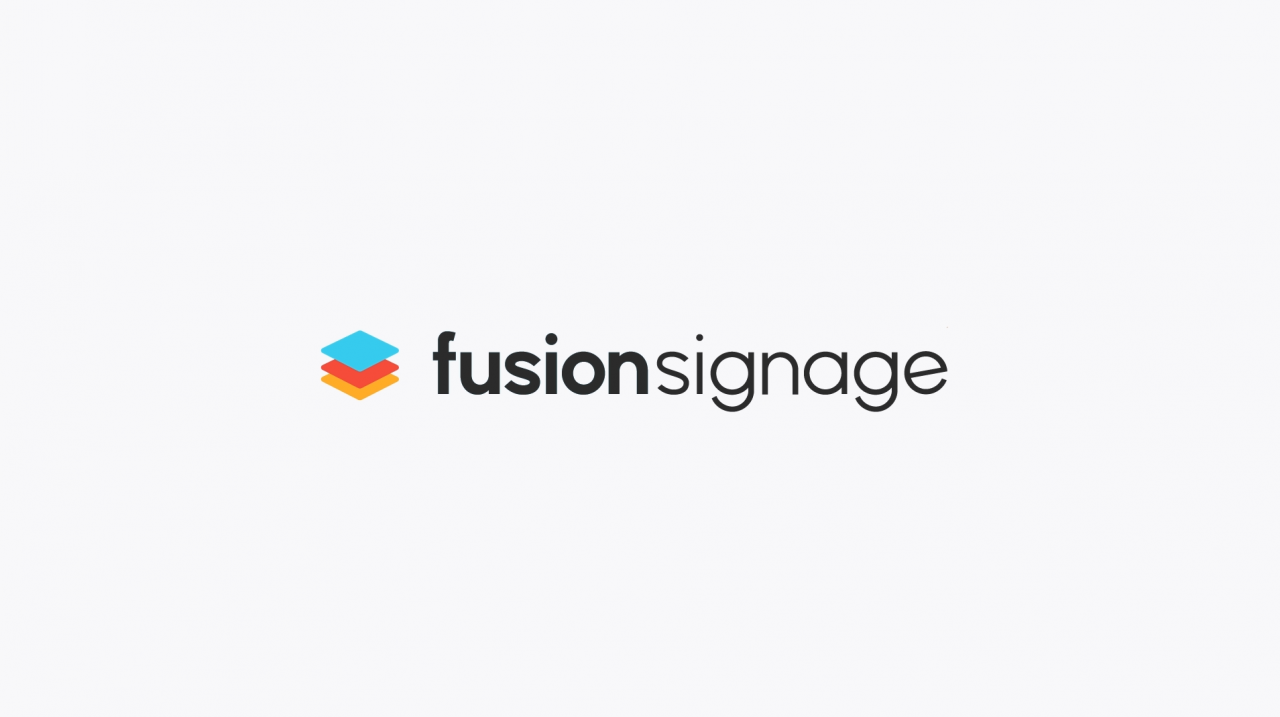 Pros
Fusion Signage is built entirely as a cloud-based solution. This means you can access it from any computer anywhere and anytime (it does not have to be on the same network).

Can be accessed from more than one computer.  

It's super simple to use with just three simple steps to have your screens connected and displaying content.
Limitations
You will have to pay to use Fusion Signage. It's not free like Philips CMND but if you place value on nationwide coverage and accessibility from any computer, a once-off fee starting from $299 for a 3-year licence is actually very cost-effective.

So Which One is Right for You?
If you're looking for free software with basic content editing and you don't need remote access, Philips CMND will get the job done.
If you're looking for software that gives you the freedom to manage your content from anywhere on any computer, and you don't mind a low once-off fee or need to edit any content, go with Fusion Signage.
For any questions about digital signage or their software options, contact us on 1300 556 212. You can also check out our range of digital signage screens here.