Move over whiteboards. Display technology has transformed the world of presenting and instructing. It's making learning more fun, interactive and ultimately, more engaging.
We get asked two questions a lot by educational institutions and businesses – "what is the difference between an interactive projector and an interactive display?" This is usually followed by "…and which one should we go with?"
The right display tech for you will depend on several factors, all of which we'll cover below.
So it's time to set the record straight. Notebooks out, eyes at the front please.
What is an Interactive Projector?
An interactive projector involves a projector and a whiteboard. The projector is the source of content being displayed and is usually mounted to the ceiling or wall. The whiteboard acts as the screen to display the projected content.
Sounds like a normal projector set up right? Wrong. Here's where it gets exciting for the classroom or boardroom. You can actually interact with the projected content using an interactive pen or even with your fingers.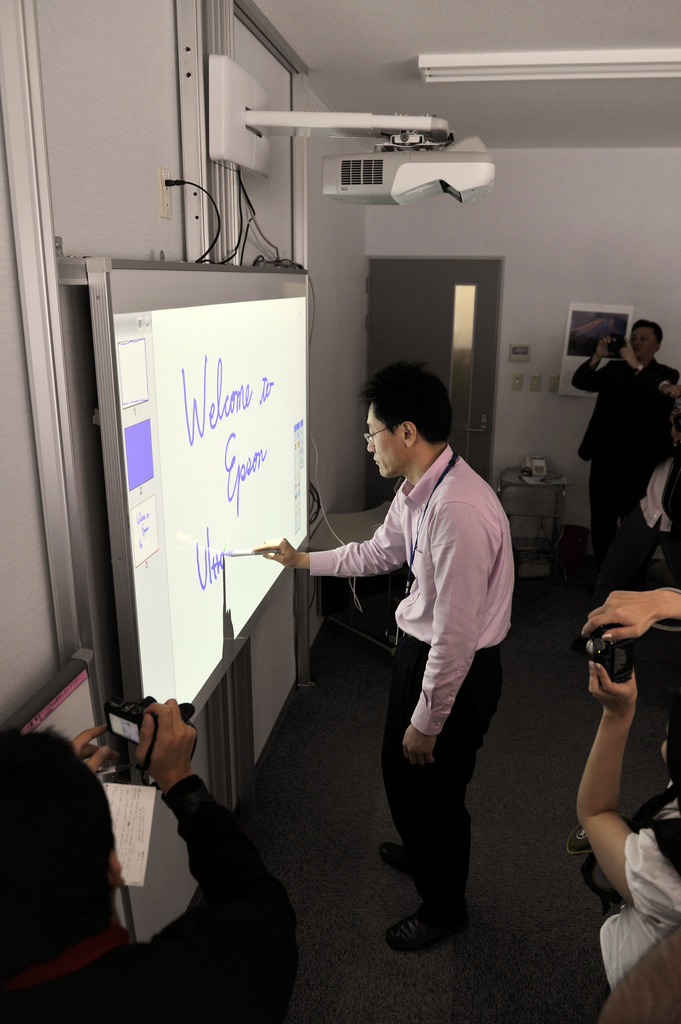 This is made possible by tech such as infrared or digital light processing that can track movements when contact is made with the whiteboard.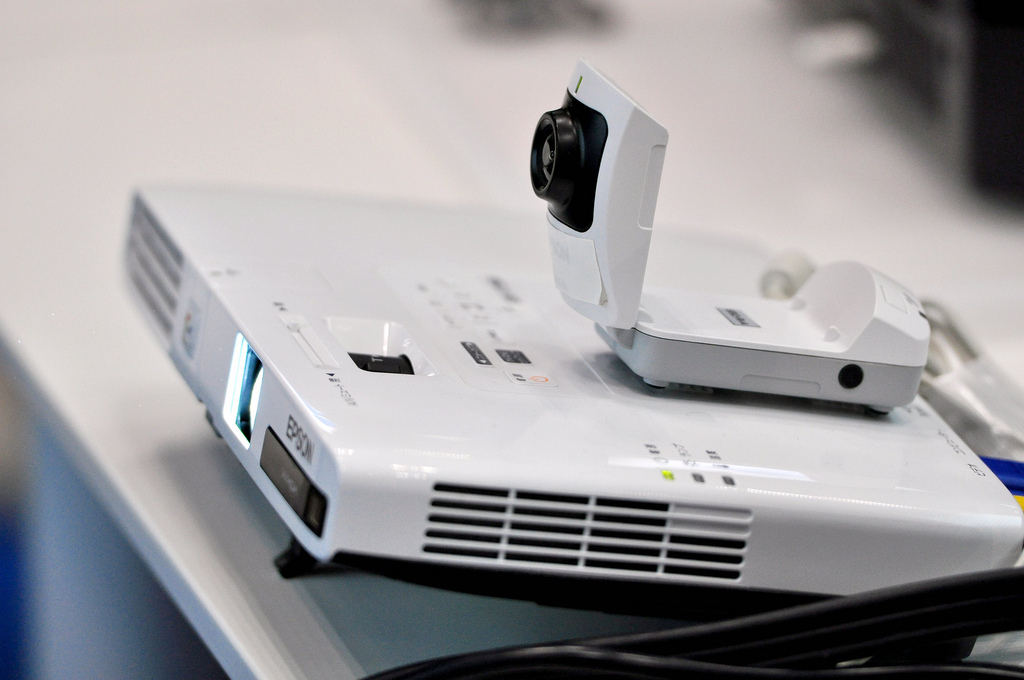 Now you can annotate to your heart's content!
What is an interactive Display?
An interactive display is a screen with touchscreen interaction. Think of it as a really really big tablet. Like interactive projectors, the screen will respond to finger touch or a stylus.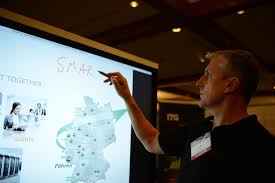 Display Size
Size is arguably the most important factor. You must consider your audience. For schools, the minimum recommended screen size in a standard classroom is 70". Anything smaller and you run the risk of students not being able to read the content.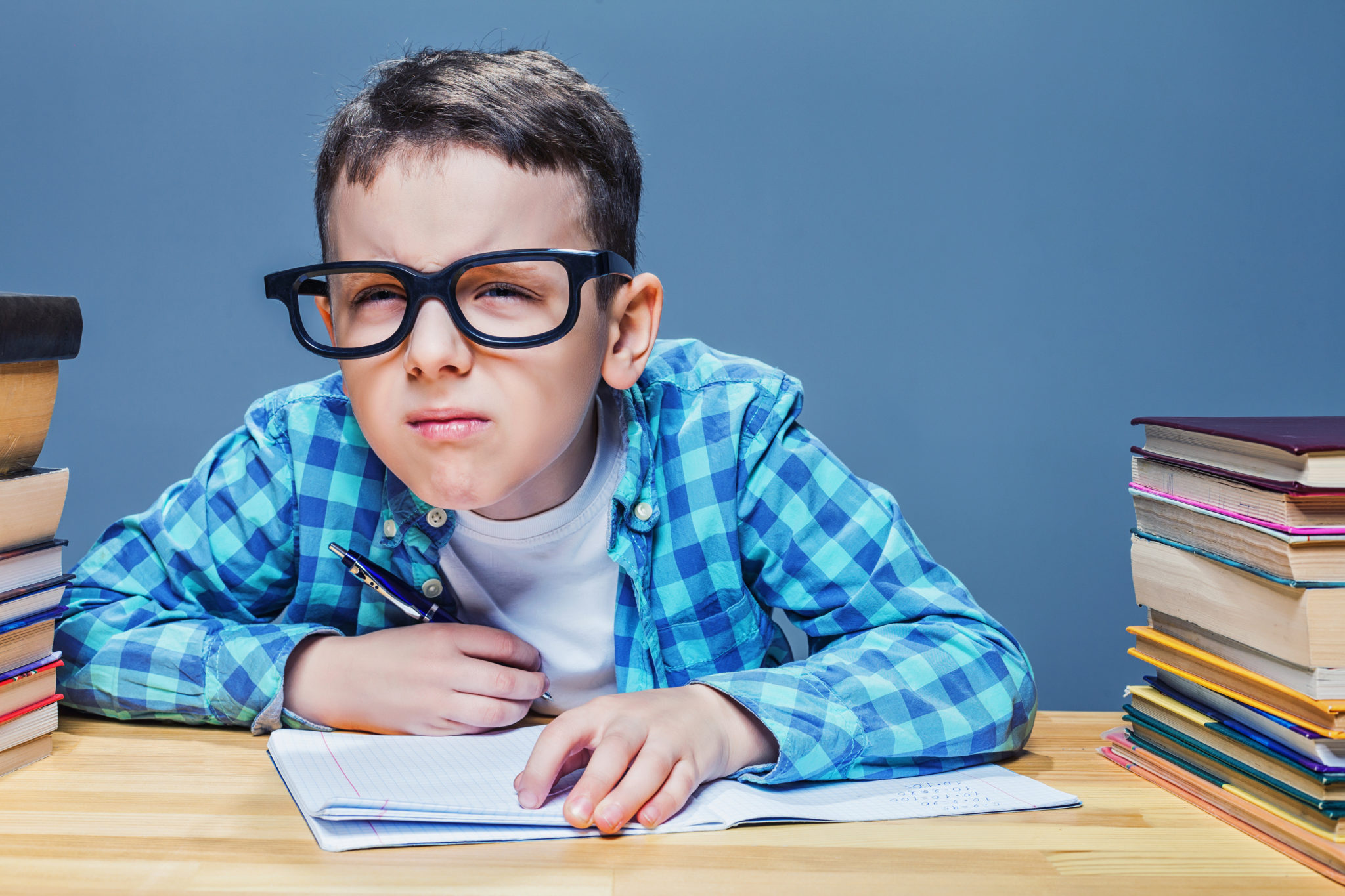 With this in mind, interactive projectors have a huge advantage in that they're capable of projecting an image as large as 100".
Functionality
Interactive projectors usually require a connection to an input source like a laptop, PC or tablet. However, higher end models like the Epson MeetingMate range have both PC free whiteboard and annotation functions.
In contrast, most interactive displays already act like computers and therefore won't need to connect to other devices. An example of this is the InFocus JTouch Series displays.

Whether it's an interactive projector or display, choosing one that doesn't need a connection to other devices ultimately means an easier set up and less training required.
Image Quality
Interactive displays will generally offer a crisper, brighter and more colourful image than interactive projectors.
If you do opt for an interactive projector, consider these factors. The image quality will diminish over time due to the finite nature of projector lamps. An interactive projector will also deliver better image quality under darker environments. Having blinds closed or lights turned off may not always be ideal for audience interaction particularly in classrooms.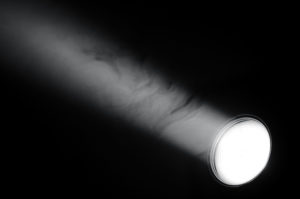 Maintenance
While an interactive display has a higher initial cost, it evens out when you factor in the maintenance costs of interactive projectors. These include lamp and filter replacements.
If minimal upkeep is what you're after, an interactive display will be the better choice.
Now that you've done your homework, it's time to browse our range of interactive displays and interactive projectors.
Got other questions? Great. Call us today on 1300 556 212 for all the answers.