Lately, we've been going back to school a lot, carrying tool belts instead of school bags.

And boy, have things changed…

Back in the day, the rare sight of a TV in the class would cause a mass freak out of uncontrollable joy. Now, we're installing fancy interactive projectors for schools and seeing iPads and laptops everywhere.

Today's classroom actually looks fun, and to be honest, we're a little envious
Teaching digital natives
Kids today are called 'digital natives' because they've never known a world without tablets, laptops, smartphones and high-speed internet.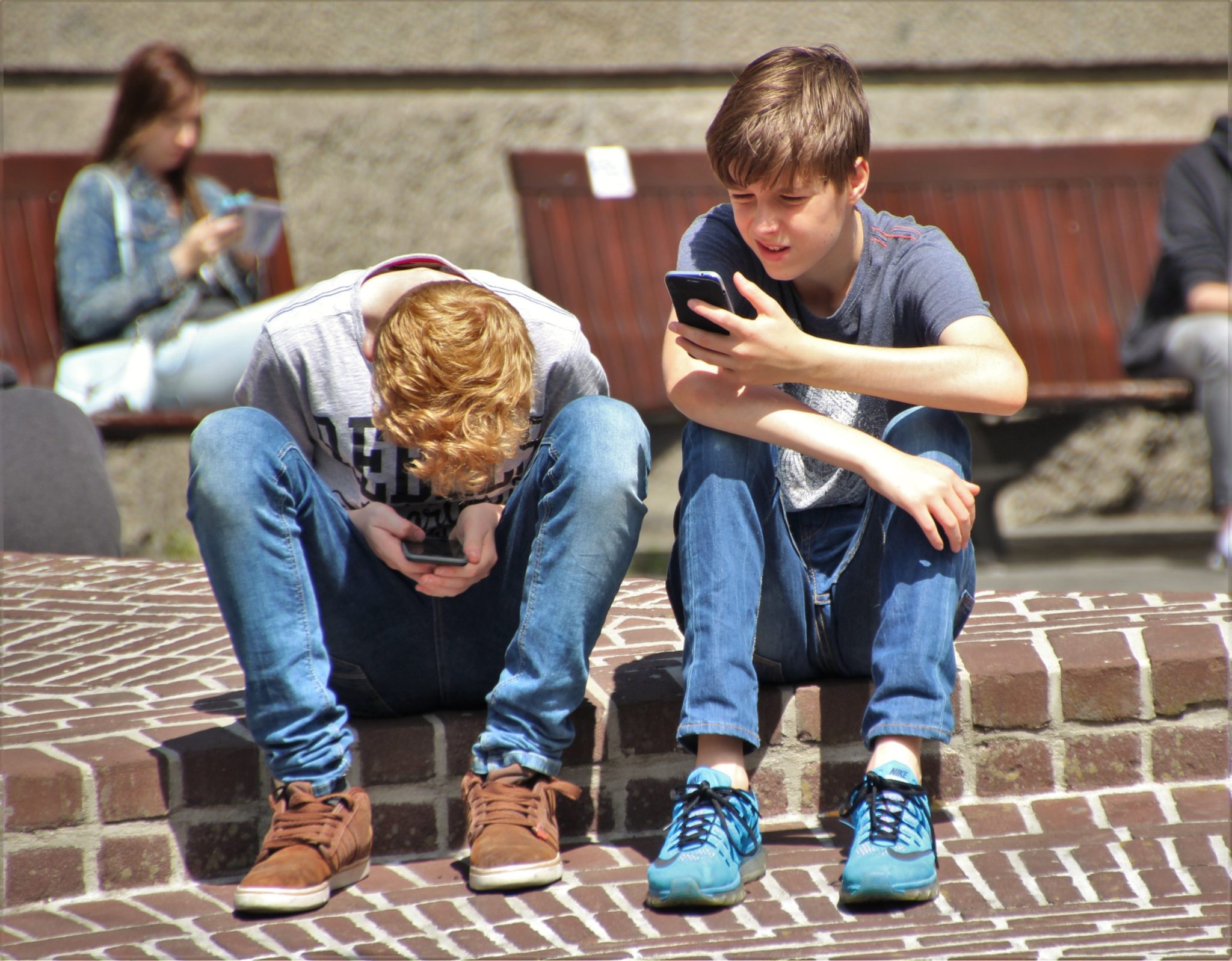 If only they knew the horrors of dial-up internet…
According to Mark Prensky, the fella who coined the term 'digital natives', today's students think and process information in a completely different way to generations before.
No surprise really.

Kids aren't engaging with content passively like we used to. They're sharing, commenting, altering, adding filters and captions and scribbles to all kinds of information.
Outside of the classroom, their world IS technology. So it makes sense that technology is playing a bigger role inside the classroom.

The flipped classroom
Teaching methods have evolved because kids are craving dynamic styles of learning. In recent years, we've seen a movement where teachers are abandoning traditional methods for a style known as the 'flipped classroom'.
As the name suggests, things are flipped.

What a student would normally learn in the classroom is now learned at home through pre-recorded lectures and videos while classroom time is devoted to interactive, active learning through activities like group problem-solving and games.
In a sense, the classroom looks more like a workshop where students have the opportunity to inquire, collaborate and gain a deeper understanding of topics.
When more time is spent applying information, that's when information becomes knowledge.

Please welcome the newest member of the class – the interactive projector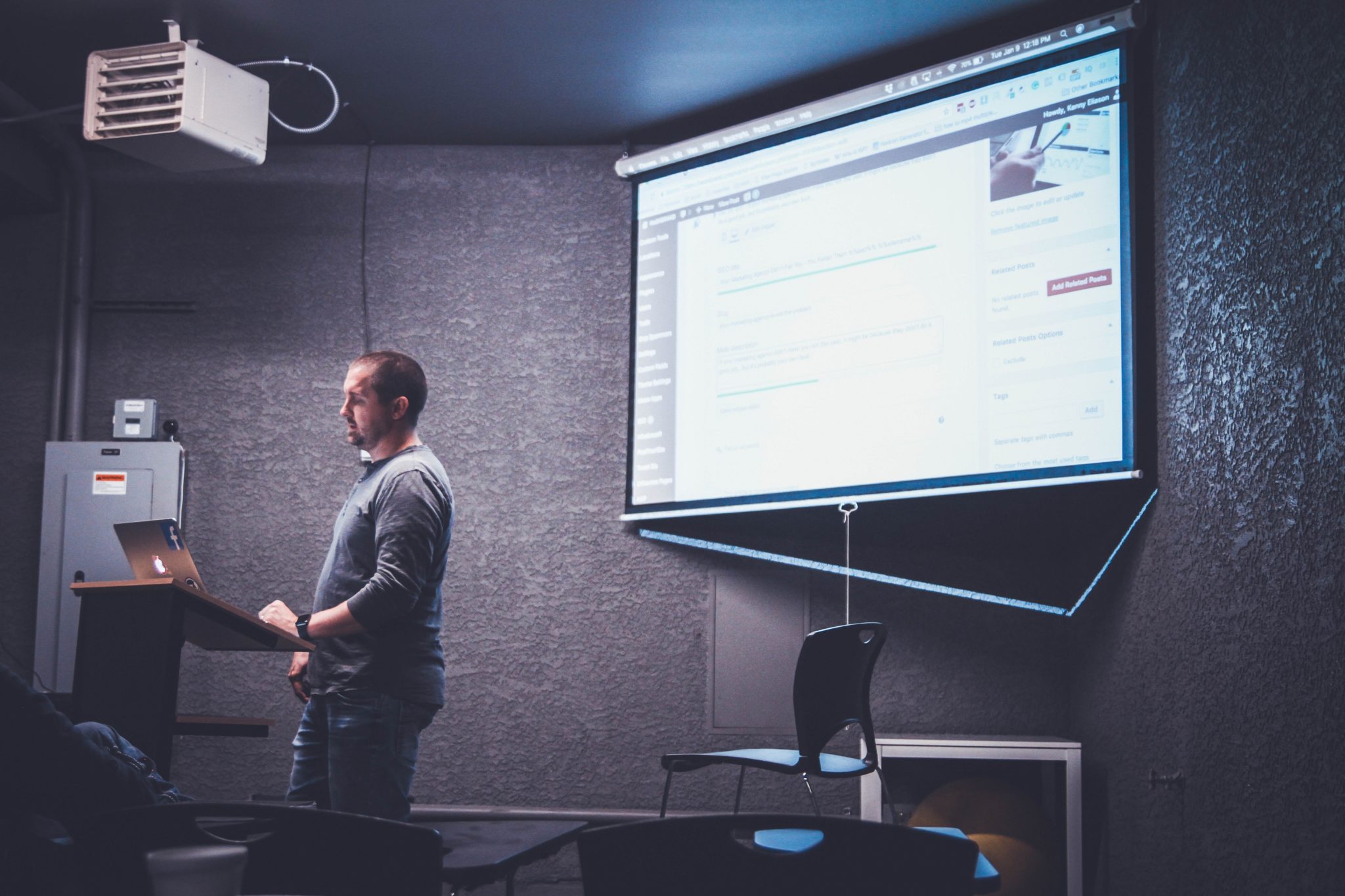 To create this workshop environment, schools have looked to adding technology such as interactive projectors.
But what exactly is an interactive projector?
An interactive projector turns any flat surface like a plain wall, whiteboard or tabletop into a large, interactive canvas for learning.

Unlike a normal projector, you can actually interact with the displayed content using a stylus or even with your fingers. This is made possible by tech such as infrared or digital light processing that can track movements when contact is made with the surface.
How a digital projector transforms a classroom
1. Improves engagement
Learning through physical movement (also known as kinesthetic learning) keeps students more engaged.

There's an irresistible drawing power when interactive projectors like the Epson EB-695Wi can let students co-create by altering, annotating and interacting with learning materials.

2. Encourages collaboration
Studies have shown that being able to work on a problem in a team can improve retention and engagement. A lot of our interactive projector Epson models carry dual   pen capabilities meaning students and teachers can contribute to content at the same time.
And it gets even better.
In today's BYOD (bring your own device) classrooms, teachers can connect up to 50 laptops, tablets or smartphones to the interactive projector via the network. So imagine sending questions to student devices, receiving their answers back and then displaying particular answers for discussion.

3. Lets you teach on a BIG screen
It lets you teach your lesson plan in ultra bright HD on a very big screen.

Without getting too technical, there's a term called 'throw' which is the amount of distance needed between the projector and the flat surface that you'll be using to view content.
We carry interactive projectors with ultra-short throw presentation displays. This means you can get a 100" image from as little as 28cm away with next to zero shadow interference.

4. Reduces the annoyance of note-taking
Note taking is a pain for everyone involved. As the teacher, taking too long to write notes out for students to copy means you risk losing their attention. As the student, there's nothing more disengaging than copying words down for half the lesson.
Interactive projectors have file sharing capabilities that lets you share your notes digitally at the end of the lesson.  

So what can your lessons look like?
Put it this way… they can be so fun and creative that they won't even look like lessons.
We'll be taking a closer look at the possibilities soon but here's a taster.

Explore sites without leaving the classroom
Thanks to Google Earth and virtual tours, you can take students on tours through the ancient ruins of Pompeii, the Louvre Museum, and anywhere imaginable on earth.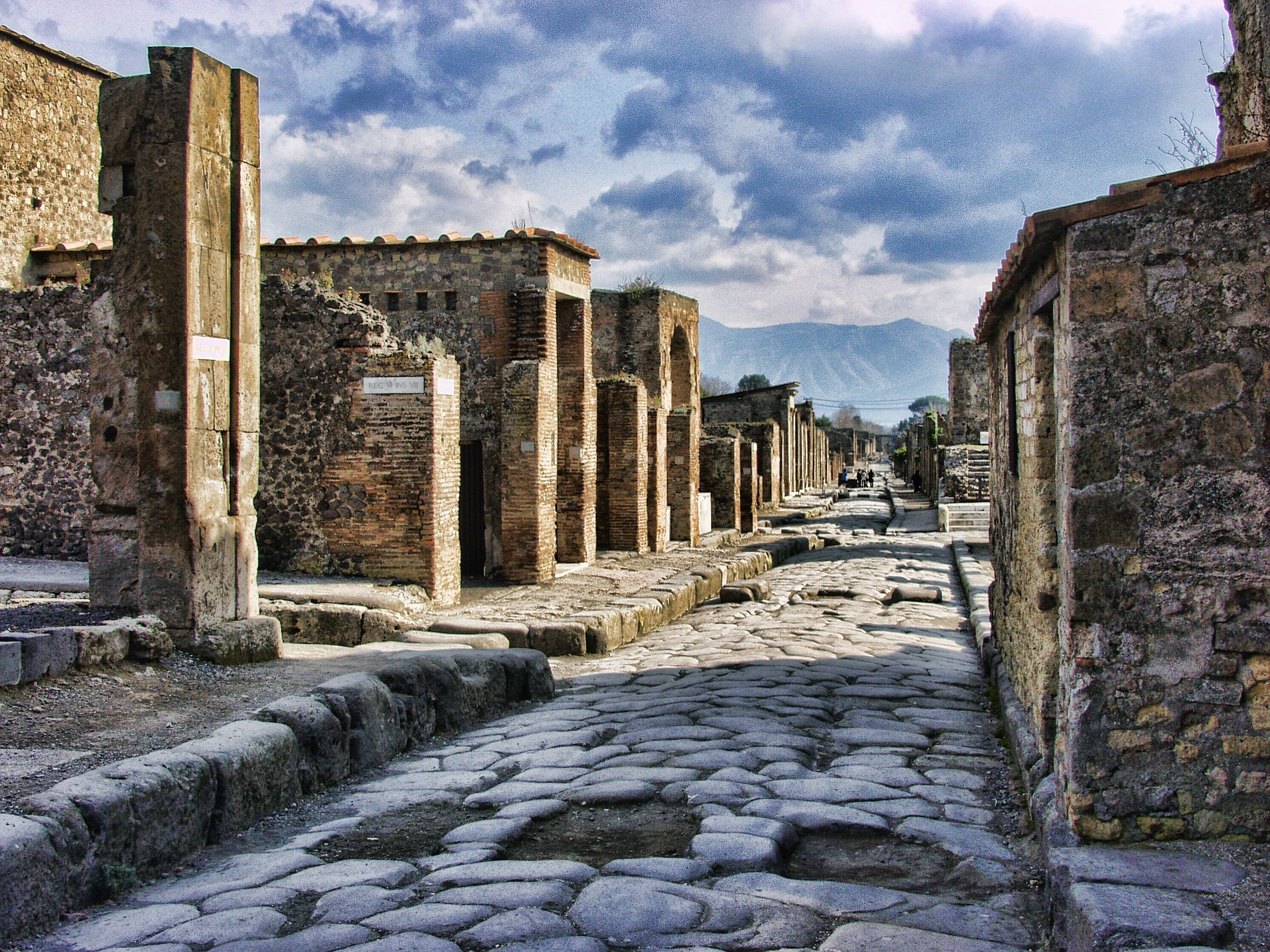 Spice up your PE class
In 2017, a teacher in America uploaded a video of one of his gym class exercises. It's now sitting at over 81 million views.
A game app was downloaded onto an iPad which was then wirelessly displayed on the wall using an interactive projector.
Thanks to tech and a bit of imagination, this teacher has completely reinvented the game of dodge ball. By throwing balls at virtual bugs on the wall, no one gets hurt but everyone still gets to work up a sweat.
PE teacher of the year anyone?
Tech like interactive projectors is no longer just a fun, shiny toy that would be great to have in the classroom. It's fast becoming a necessity.
Outside the classroom, kids are navigating the world through technology.
A classroom that struggles to keep up with the learning behaviours of kids today runs the risk of hindering their learning development.
Bring your classroom to life by checking out our interactive projector installation packages or speak to one of our experts on 1300 556 212.