We're known as being handy.
Fair enough considering we walk around with tool belts around our waists drilling holes, performing magic with cables and turning grunt work into works of art.

But… we're also pretty trendy and we happen to know a thing or two about interior design.
See, we've been doing this for a long time. We've helped hundreds of people across Melbourne plan, design and build their dream entertainment area.


And we understand that a TV wall mount can be daunting
Especially when the whole design of our living space depends on it.
So here's what we're going to do. We're going to unclip our tool belts and release the interior designers in us more often.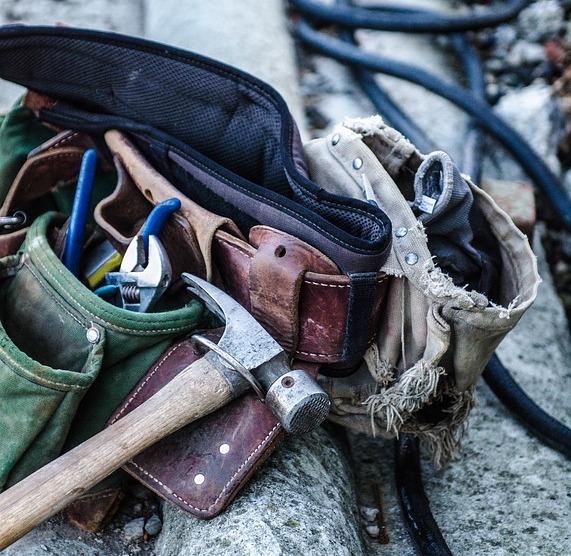 If your TV mount is not well thought out in relation to your décor (we used an accent mark so now you know we mean business…), it'll stick out like a sore thumb. But when it works… it really is a thing of beauty.

Here are some ideas to help you design the perfect TV wall mount.


Create a Feature Wall

Inside a cinema, you've only got one thing competing for your attention – a big screen at the front. But your living space is a lot busier and it's easy for your TV to get lost in the crowd.  

What you want to do is draw attention to your TV and one of the best ways of doing this is by using a feature wall. This creates a focal point for your TV.

If the surrounding space uses light colours, play around with contrasting colours for the feature wall.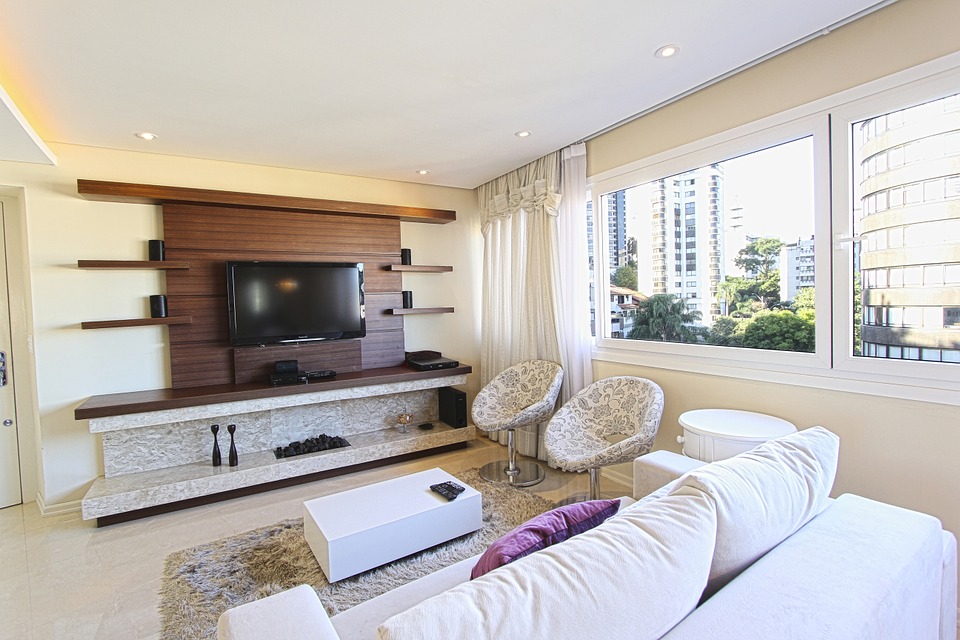 A powerful accent colour like brown can really make the viewing wall pop.
Feature walls can be quite functional too with shelf space to display your speakers or ornaments.

Express yourself with wallpaper
A feature wall helps you make a statement, but it doesn't always allow you to inject your personality into your viewing space.

Enter the wallpaper. It's a lot easier to add your own character when there's so many colours and creative designs to choose from.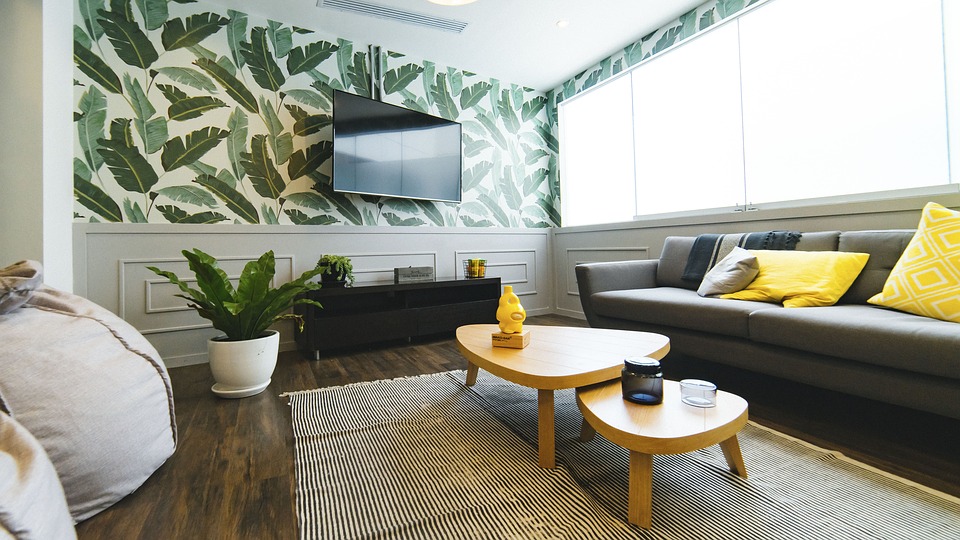 We really dig this plantation-themed wallpaper. It's a beautiful contrast to the rest of the space while matching the pot plant.
Other Ways to Deal with Visual Clutter
We're all for minimalism but sometimes you just HAVE to show off your paintings, photos, ornaments and other furniture pieces alongside your TV.
Here's a clever way to minimise visual clutter.
Simply rearrange these elements so that they form a border around your TV. Hang framed photos of different sizes and at different heights. There's no need to be symmetrical here.

Let it all float
A wall-mounted TV gives off the appearance that it's floating so it makes perfect design sense to complement your floating TV with floating furniture.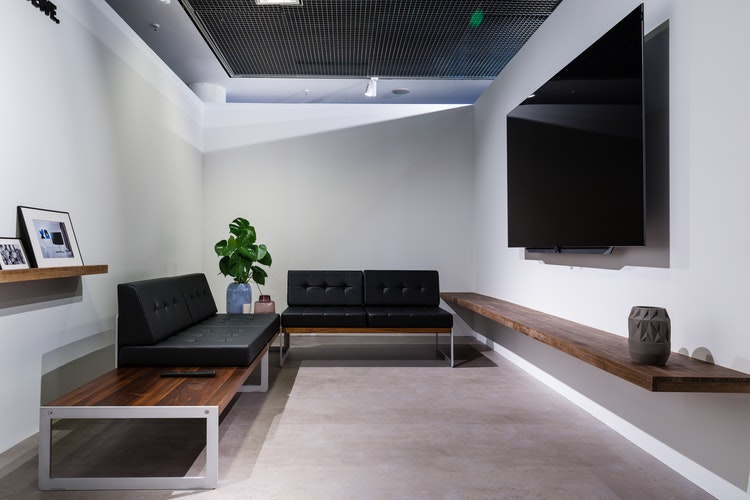 Here's a good example of a TV mount with shelf. Raising shelves and cabinets off the ground will give your room a cleaner, sleeker and more spacious look.

Recess The TV
A TV wall mount can give you a sophisticated look. But you can always go a step further and set the TV back into the wall or a panel so that it all looks like one piece with nothing tacked on.
You can recess your TV with a smooth, perfect seal but we've also seen people leave a gap around the edge for some atmospheric accent lighting.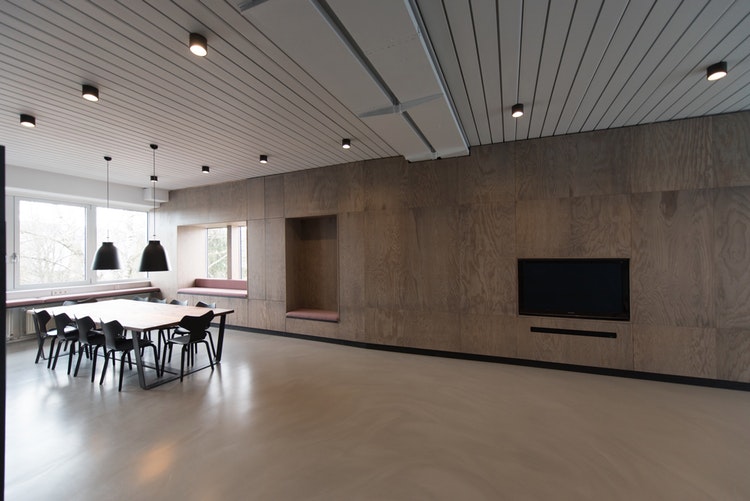 Above the Fireplace
Another popular TV mount is above the fireplace. It's not going to be suitable for everyone and there are some things to keep in mind which we've covered here. If you are able to go with this arrangement, there's no denying how sophisticated it looks.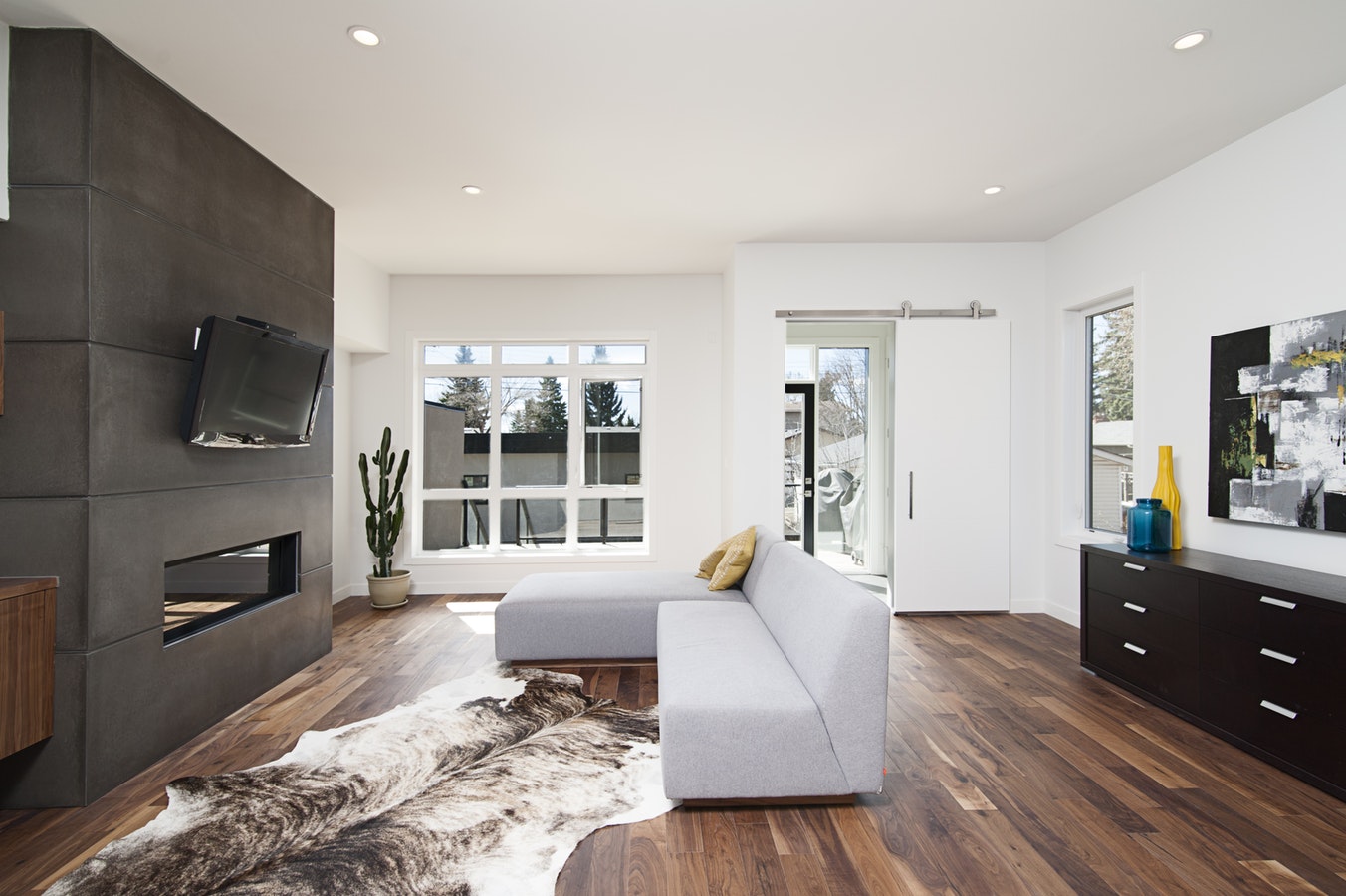 Hang it like art
Anything on the wall becomes an artwork essentially. For us, this is the ultimate tribute to a beautiful looking TV – to hang it inside a shadow box frame.
What a beauty.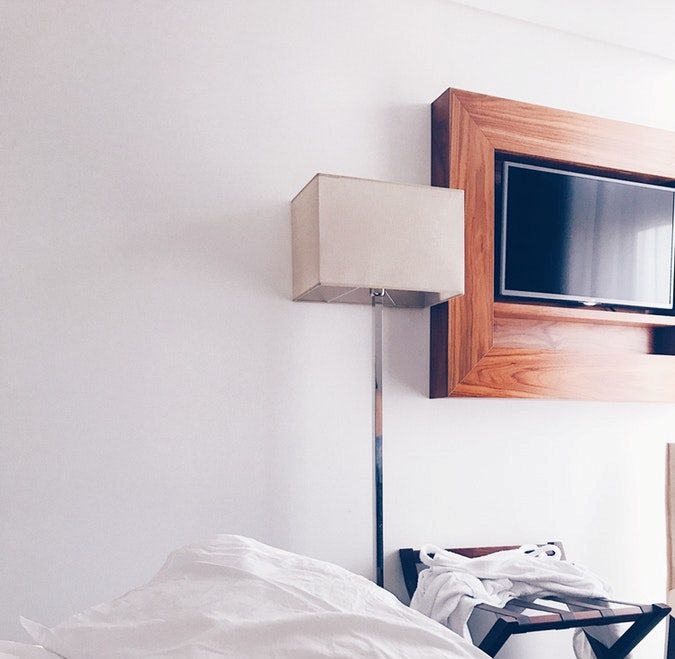 These are just some of the trending wall mount TV ideas for living rooms.
Wherever your creativity takes you, we're ready to put our tool belts back on to install your TV perfectly. Call us on 1300 556 212 or check our TV installation packages to get started.