So lately we've had a lot of people asking us about the possibility of getting their TVs mounted outdoors.
These people know how to enjoy life. And so can you because moving the screen action outside is very doable these days.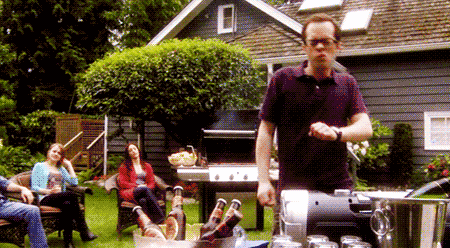 Yes, Summer is winding down. And it's Melbourne we're talking about.
But… imagine never needing to drop your tongs every second to run inside and check the game,
…imagine smelling delicious sizzling snags while watching delicious plays on the field,
…imagine snuggling up to a movie with your outdoor pooch,
…imagine snuggling up to your own outdoor cinema underneath the stars,
…imagine a big screen TV in your bustling beer garden…you get the picture.

Here's how to make the great migration.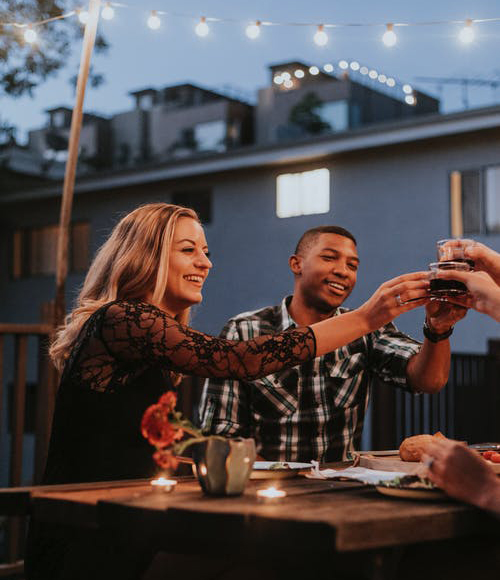 I've got a spare TV inside. Can't I just move that outside?
Not quite. See, not all TVs are made equal and regular TVs simply can't stand up to the elements outside. Even if your TV will be undercover, it still needs to contend with temperature extremes, humidity, condensation, salt air if you live near the sea, dust, insects etc.
The good news is… there are actually TVs purpose-built for the outdoors.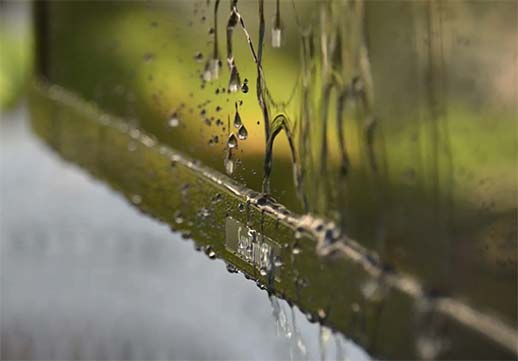 Benefits of outdoor TVs
Picture Quality
There's going to be a lot of glare outside so you'll need a TV that's bright enough to counter it. Outdoor TVs can almost double the brightness of regular TVs for a much better viewing experience.
Durability
Outdoor TVs are designed to be weatherproof. They use a multi-fan airflow system to keep the insides cool and dry and internal heaters to protect the TV when the temperature drops.
Safety
Regular TVs become an electrical hazard if it's in a wet outdoor environment. Outdoor TVs are designed for safe operation with power cords rated for outdoor use.

Next, you'll need an outdoor TV enclosure

Outdoor TV's are pretty tough but it's important to add another layer of protection.
You might be familiar with the IP rating system. Your smartphones and the covers you buy for them are all IP rated to indicate how much protection they offer against water and dust. Same concept here.
IP-rated outdoor TV covers give your display the greatest protection against extreme temperatures, water and dirt. It's also a great safeguard against theft, vandalism or the stray tennis ball (six and out!)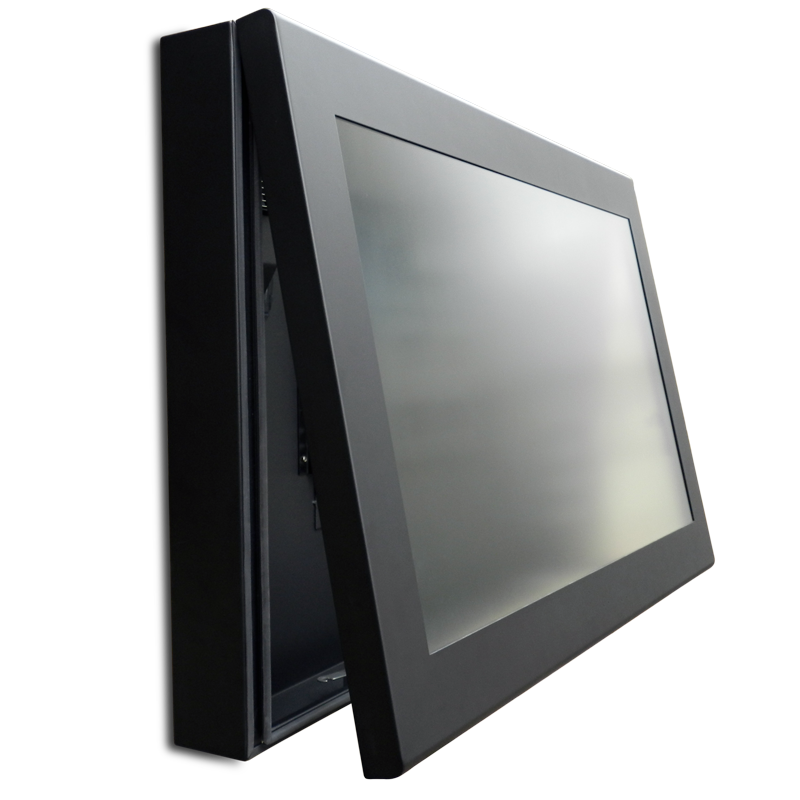 Where to place your TV
The best spot for your outdoor TV mount is one that doesn't get a lot of direct sunlight. If you don't have any shaded areas, then the next best thing is to mount your TV facing southward. This ensures your screen gets the least amount of sunlight over the day.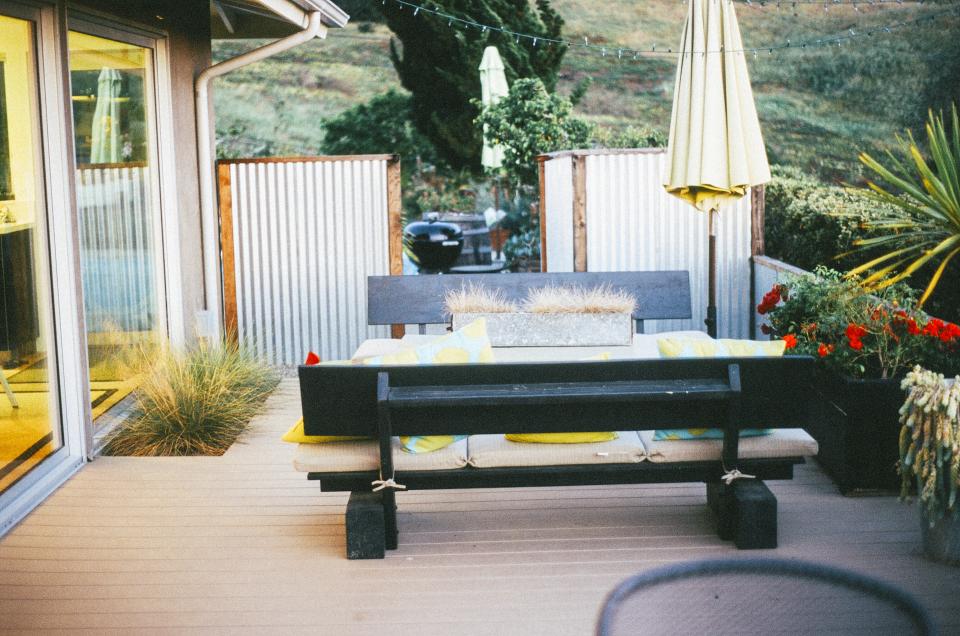 Which mount to use
For outdoor viewing, we always recommend keeping your TV as flexible as possible.
A full-motion mount (also called articulating TV mount) is the way to go. It'll allow you to tilt your TV up or down or swivel left or right. That way, you can direct the screen towards the patio, the pool or BBQ area.

Turn that outdoor area into another room

Let's face it, a room with a TV screams fun. It brings people together. Put one outside and the great outdoors becomes a bonus room.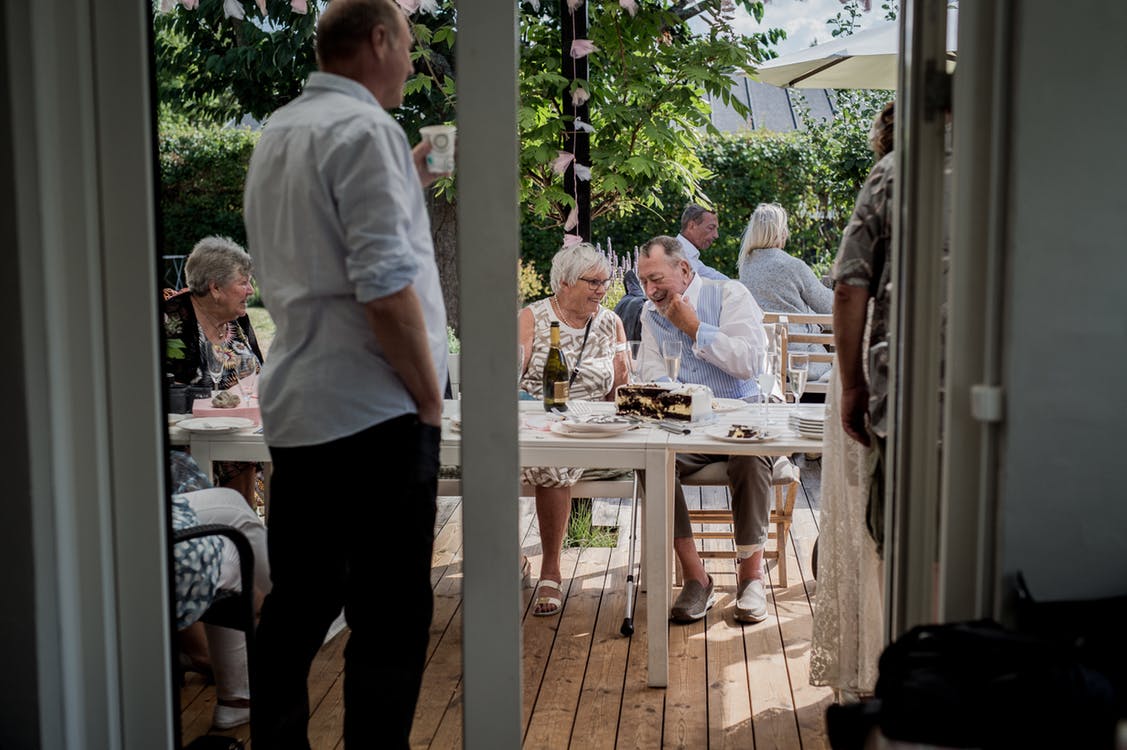 In a home, you'll be spending much more quality time outside with family, friends and furry pets. In a pub, restaurant or office, it'll be a talking point and a crowd-pleaser.
Chances are, you're going to want a decent set of speakers and you're going to want to connect your TV to several devices. Depending on your specific needs, our team can tailor the perfect solution for your outdoor TV mount.
Ready to make the great migration? Call us today on 1300 556 212.